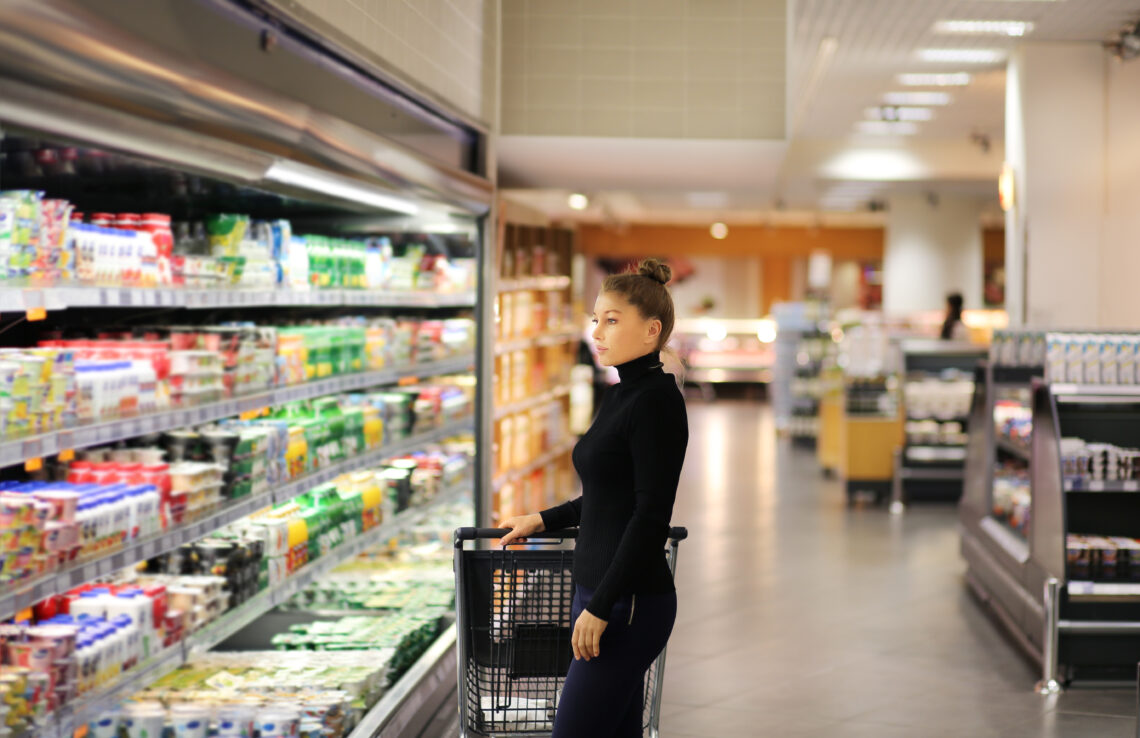 Food Desert or Food Apartheid?
It may be startling to see or hear the term "food apartheid." I know it was for me the first time I heard it, but let me explain.
I recently attended the Association of Healthcare Journalists annual conference in St. Louis, Missouri. One of the many benefits of this conference — and something I look forward to most — is the opportunity to go on an organized field trip that allows us to explore health issues affecting people in the community. One of our stops this year was at Delmar DivINe, an innovative project headed by Build-a-Bear founder Maxine Clarke. The work done by the team at Delmar DivINe has begun to transform the western edge of the City of St. Louis.
According to their website, "Delmar DivINe's neighbors include programs and institutions that are equally devoted to social change and cultural legacy that will amplify its impact. Nearby organizations include Washington University's Brown School of Social Work, Better Family Life, and St. Louis ArtWorks. Learning institutions include MADE Makerspace, Urban Sprouts, University City Children's Center, KIPP Victory, Crossroads College Prep, and LaunchCode."
What makes their programs so interesting is that they are building, mentoring and living within the community. Local community organizers sensed what the community needed, developed resources and tools to enrich their neighbors. They aren't private developers gentrifying a local community nor esteemed benefactors "swooping in" to rescue, only to leave when the seed money has dissipated. The neighborhood lacks healthcare? Provide a clinic and a pharmacy. It lacks safe outside exercise space? Make some. Many of the professionals who work there now also live there showing their investment in their neighbors and their fellow businesses.
Tackling the important issues
So where does the term food apartheid come in? First, we must look at underserved communities to see what they have in common. One is the lack of access to good, healthy, and affordable food. It's not a new situation, and a community without good food has often been referred to as a food desert.
Activist Karen Washington coined the term food apartheid over food desert for a simple reason.
Washington felt that food desert did not accurately represent what was happening in these communities. A desert is a barren landscape where conditions are hostile, yet there is still life within its own ecosystem. It is, for the most part, usually a naturally occurring situation. Apartheid, on the other hand, is a policy of segregation or discrimination based on race (that was commonly used in South Africa from 1948-1994). It is not naturally occurring. The speaker pointed out that there is nothing natural about entire neighborhoods not having access to affordable and healthy food. It is a human-made situation resulting from systemic barriers that prevent reliable food access.
Affordable food stores leave underserved neighborhoods or don't come at all. Those few businesses that exist in the community usually sell foods that are not considered healthy and have a long shelf life, such as potato chips and baked goods with preservatives, rather than healthier snacks, and sugary drinks and sodas, rather than dairy and high-quality juices. (In an effort to combat this, the city of Oakland, California, instituted a soda tax to try to get the stores to sell healthier drinks.) Fast food restaurants also often dot the landscape in these areas. The food may be more affordable, but is definitely not healthy.
Washington believes that the term food apartheid rather than food desert allows people to recognize and dismantle the structural inequities leading to the challenges of healthy affordable food access.
So how did this become a problem?
Think about what brings good food to our tables. Food apartheid starts there. Urban planning practices and "redlining" of districts make it hard for Black people and other underserved people to buy or even rent in areas where they could grow their foods or shop at local markets. There is limited access to green space or land to grow their own food in high rise apartment complexes or other rental properties. As mentioned above, big chain supermarkets, where shoppers can find a variety of healthy fruits, vegetables, meats and fish typically don't open in lower-income neighborhoods.
According to the U.S. Department of Agriculture, around 54.4 million Americans live in low-income areas with poor access to healthy food. Even if a store is "only" half a mile away, without transportation, that half-mile is too far. Residentsmay not have reliable cars or public transportation. So if people can't get to the stores with healthy options, they can't buy from them.
And now we have a vicious cycle
What can we do?
We must stop thinking this is a problem for someone else to solve. We all need to work together to ensure people have enough to eat. Here are some concrete actions people can take to help improve access to healthy food.
1- Community gardens
Provide assistance for creation of food gardens. Community gardens bring several advantages to the area. Aside from the obvious provision of food, gardens provide a way for people to work together and to learn about and from each other. In addition, children learn about how food grows and are more likely to eat fruits and vegetables that they have grown.
Ron Finley is a community activist from South Cental LA who fought the city after it fined him for growing food. He fought the city. He won. Finley understands the importance of community gardens, saying, "To change your community, you have to change the composition of your soil. We are that soil."
The activity brings people outside exposing them to vitamin D from the sun, encouraging relationships, and providing exercise. Those who can't do the physical labor can be involved in planning, designing, and supervising.
Gardens can grow in urban environments although finding the right way may take some ingenuity. For example, gardeners might take over an abandoned lot or learn how to make vertical gardens that use a smaller footprint or as they did in South Central LA, use the dirt meridians on the streets that separate flows of traffic.
Gardens also can provide a haven from the noisy, bustling world. Benches and places to sit and talk can lower stress levels and encourage community spirit. Gardens beautify the environment attractingbutterflies and birds. They also help:
Remove air pollution
Provide an area for rain runoff as the water is absorbed into the soil
Allow for composting
2- Farmers markets
Encourage farmers to bring their produce to all neighborhoods. This allows residents to choose fresh and affordable foods for their families and may expose them to produce they may not have tried before. Successful community gardens may have a surplus of food, or a section can produce food to sell to others, making a home-grown farmers market. The income could cover maintenance costs. This provides another lesson for members, especially children, to learn about how businesses are run.
3- Nutrition and cooking classes
Using the products from community gardens or local stores, neighbors can plan local potlucks, classes, or workshops to educate and promote healthy eating and gather the community to share advice and recipes. Cooking in large groups also becomes more economical, with members bringing their share of prepared meals home. Gatherings will increase neighbors' involvement with one another, thereby further strengthening the community — physically, mentally and emotionally.
4- Offer financial incentives for chain stores
Money talks. Offer chain stores to come into all communities and provide fair cost good food for the residents. These stores will also offer employment and learning opportunities.
These are just a few ideas of many that could help some communities lessen the impact of food apartheid. What are your ideas?
Disclaimer
The information in this blog is provided as an information and educational resource only. It is not to be used or relied upon for diagnostic or treatment purposes.

The blog does not represent or guarantee that its information is applicable to a specific patient's care or treatment. The educational content in this blog is not to be interpreted as medical advice from any of the authors or contributors. It is not to be used as a substitute for treatment or advice from a practicing physician or other healthcare professional.