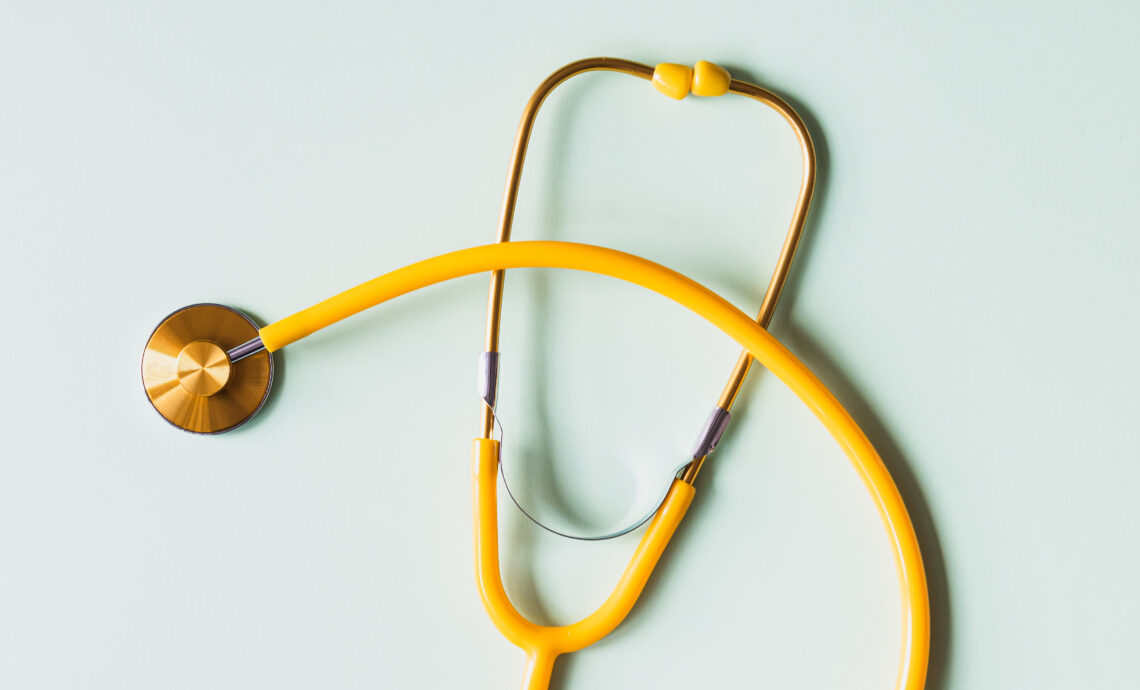 So Many People, So Many Abbreviations – But Who Is Who?
Time for a quiz! Do you know who these abbreviations represent and their role in the healthcare system? These are just a few of the people you may come across:


MD
DO
NP
RN
LPN/LVN
PA
OT
PT
RRT
CNM
Let's see how you did:
MDs are medical doctors. In order to attend medical school, students must finish 4 years of college and take required preparatory classes such as biology, organic chemistry and physics. After 4 years of medical school, anyone who graduates from medical school can put MD behind their name, but they can't yet practice medicine. Graduates must go on to complete at least three years (often more, depending on the specialty) of residency. During this period, they work with patients under the supervision of senior doctors, gaining more responsibility as they go through the program.  

To practice, graduates must pass multiple licensing exams during the course of their training. During the first year of residency, new physicians are often referred to as interns. In the following years the physician may be referred to as an R2 or R3. A "fellow" is a physician who completed a residency and is further specializing in a field of medicine. For example a cardiology fellow has completed an internal medicine residency. The attending physician is the most senior physician supervising all of the medical students, interns, residents and fellows.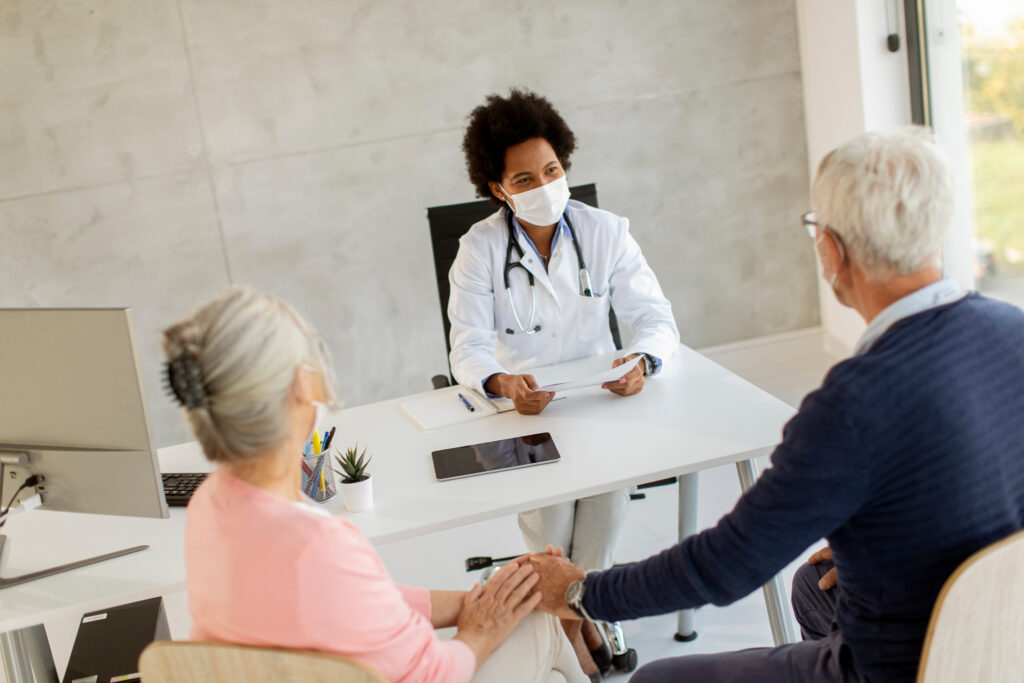 DOs are doctors of osteopathic medicine. DOs graduate from osteopathic medical school. They learn the same things as those who attend medical school, with extra training in using their hands to manipulate the musculoskeletal system (muscles, bones, ligaments, etc.). Both DOs and MDs can complete a residency, specialize and work anywhere in the medical system. To practice, graduates must pass multiple  licensing exams during the course of their training.
NPs are nurse practitioners. They are nurses who have continued their education and have a graduate degree (at least a master's) in advanced practice nursing. They may list themselves as ARNP (advanced registered nurse practitioner) or APRN (advanced practice registered nurse). NPs can perform many health services, such as taking medical histories, diagnosing and treating diseases, writing prescriptions, performing certain procedures, and providing preventative care. Like MDs and DOs, NPs can specialize. Those who have a Doctor of Nursing Practice may use the abbreviation "Dr." but not in all states. Where they may use the title, they will have either NP, ARNP, or APRN behind their name. In some states, NPs can work in their own clinics and do not have to have a doctor's supervision to practice. They are not required to complete a residency. To practice, graduates must pass a licensing exam.

RNs are registered nurses. According to the American Association of Colleges of Nursing, there are over 4 million nurses in the U.S., making nursing the largest profession in healthcare. Nurses provide and coordinate care for patients. They also manage other nurses and may serve in administration. Nurses can enter the profession with an associate's degree in nursing (ASN) or a bachelor of science in nursing (BSN). To practice, graduates must pass a licensing exam.
LPNs (licensed practical nurses) and LVNs (licensed vocational nurses) are high school graduates who have completed an accredited program that allows them to work with patients. Only Texas and California use the term LVN; the rest of the country uses LPN. RNs supervise this group of nurses as they provide care and complete nursing tasks. They don't typically  enter into management roles.
PAs are physician assistants or associates. The name may be a bit confusing because PAs may not actually assist doctors. Some may work under the care of a surgeon performing post-operative checks of wound sites, or assisting in the OR or some may work  like nurse practitioners, seeing and caring for patients independently. Although college graduates can apply directly to PA school, traditionally,  PAs have had previous healthcare experience as a nurse, paramedic, or other profession. To become a PA, they follow a master's level program and complete clinical rotations before completing certification exams. However, unlike NPs, PAs can only practice under a doctor's supervision. The doctor does not have to be physically present but must be reachable.
OTs are occupational therapists. OTs work with patients to regain the ability to perform activities of daily living, such as getting dressed, cooking, managing work tasks, and more. OTs also assess if someone needs special tools such as adaptive cutlery, cushions for wheelchairs, or hand bars in the bathroom, for example. Patients may see an OT just once or be followed for a longer course of therapy, depending on the need.


PTs are physical therapists. While OTs work with fine motor issues and being able to complete tasks, PTs work with helping patients to improve their mobility.  They can manipulate muscles and joints after an accident or surgery, and teach patients exercises and stretching to regain strength. They can also use treatments like transcutaneous electrical nerve stimulation (TENS) and ultrasound therapy to help patients heal. PTs often work with OTs.
RRTs are registered respiratory therapists. They work with patients with lung diseases or who have temporary difficulty breathing due to other conditions, like heart disease. They can assist in the diagnosis of patients and initiate treatment protocols (typically under the supervision of an MD, DO, NP or PA). RRTs give inhaled medications, assess patients, and manage patients who must use ventilators for breathing. They can enter the profession with an associate degree, bachelor's degree, or master's degree after passing an accreditation exam.
CNMs are certified midwives in the United States. They are registered nurses who specialize in healthcare for women, especially reproduction. It is a graduate degree program, so nurses must have completed a BSN prior to initiating a midwifery program. Once they have completed the master of science in nursing (MSN), they can write the accreditation exam. Some CNMs have a PhD. Midwives in other countries, such as the United Kingdom, have different educational paths.
Many more people work in healthcare, often behind the scenes and patients never meet them. We'll talk about them in a future blog post.
Disclaimer
The information in this blog is provided as an information and educational resource only. It is not to be used or relied upon for diagnostic or treatment purposes.

The blog does not represent or guarantee that its information is applicable to a specific patient's care or treatment. The educational content in this blog is not to be interpreted as medical advice from any of the authors or contributors. It is not to be used as a substitute for treatment or advice from a practicing physician or other healthcare professional.