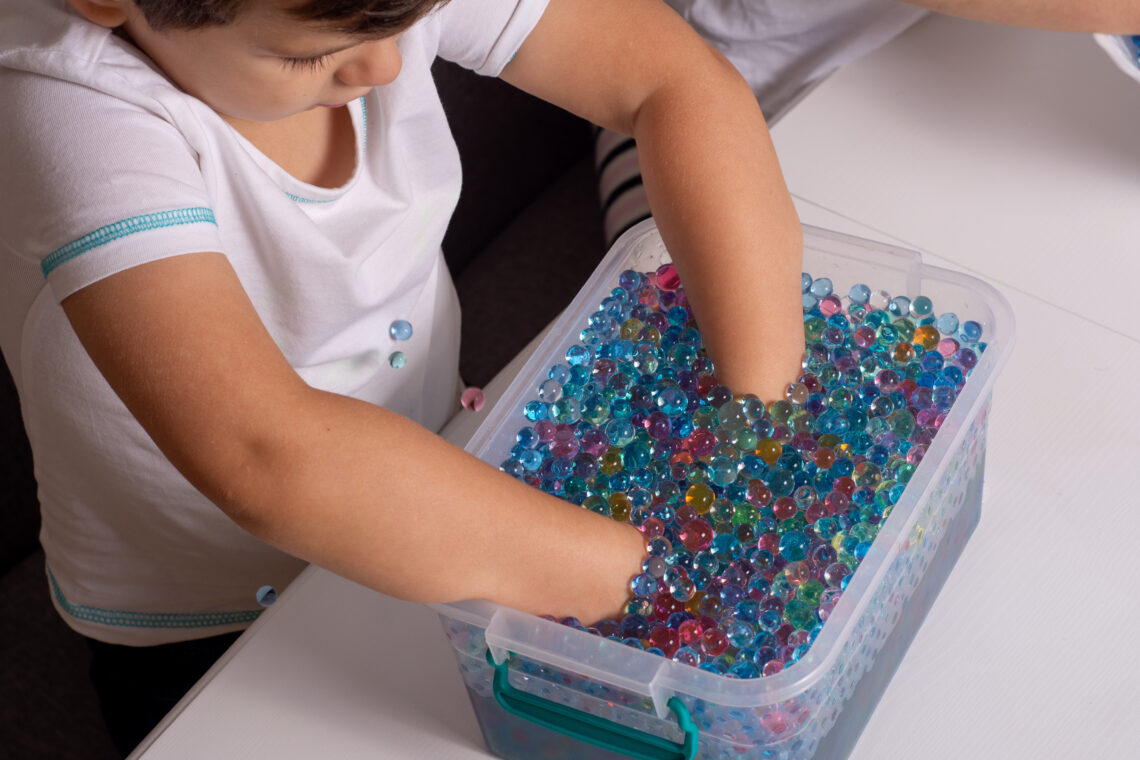 Water Beads Shouldn't Be a Child's Toy
Do you have water beads in your home? Do you have young children? If so, you may want to rethink having these beads around.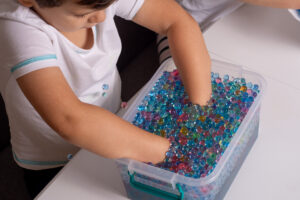 Water beads, also called sensory beads, gel beads, or hydro orbs, are tiny super-absorbent polymer beads that grow when they absorb water. Initially, the beads are tiny between 1 to 4 millimeters (about 1/8 of an inch). But when they get wet, they can grow to 100 times their original size. Some that are sold as children's toys are about 0.4 of an inch wide when dry. But when they fully absorb water, they can grow to as large as 3 inches, according to one seller on Amazon. A golf ball is 1.5 inches wide. A baseball is up to 3 inches. Small children could put a bead in their nose or ear. The expanding bead could cause a lot of damage and pain. And if a child swallows a dry water bead, it could be catastrophic.
Parents are told to child-proof their homes, dutifully cover their electrical outlets, and pick pennies off the floor, but may not see the errant water bead given its small size. 
Doctors are used to seeing foreign bodies in children, but most don't grow like water beads do.
Water bead damage
According to Consumer Reports, "Inside bodies, the beads can contribute to hearing loss, infections, bowel obstructions that require the surgical removal of intestines, blocked airways that can lead to lung collapse, and even death." The water bead could lodge in the child's throat or pass through the stomach into the intestines, where it swells up, causing an intestinal blockage. There are several news reports about this happening. In September of this year, the Consumer Product Safety Commission reported that since 2017, there have been an estimated 4,500 emergency department visits related to water beads. 
Warnings to keep the beads away from small children aren't enough. Parents can be as careful as possible, but if the beads spill on the floor, the chances of missing some when vacuuming or sweeping are high – they're so tiny. This is what happened to a family in Wisconsin. They had water beads for their older children, only played with under supervision. 
The box that held 30,000 small beads and 150 "jumbo" beads had overturned, spilling them on the floor. Aside from dealing with the mess, the mom didn't think anything more about it. But two days later, her 8-month-old son became ill. He didn't improve so his parents worried that what they thought was a stomach bug might be something more serious. As they brought him to the hospital, the dad mentioned that he had found some of the dry beads in the baby's mouth the day of the mess. The doctor didn't seem to think this was an issue – until they did further testing. The X-ray showed two expanded beads in the baby's stomach and intestines.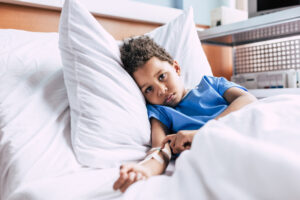 A surgeon found four expanded beads and removed them. How were those extra beads missed? They can't be easily seen by X-ray, unlike a button battery, for example.  The next day, the baby began vomiting again. A second surgery removed a fifth, missed bead. The baby developed an infection and had to have part of his intestines removed. 
And what about toxicity?
One thing many parents check before buying a toy is if it could be toxic. These beads are often sold as non-toxic, ecofriendly, and biodegradable. That's what convinced one Texas mom, who bought the water beads for her 6-year-old daughter.
Sadly, her 13-month-old daughter got hold of at least one bead and swallowed it. Not only did she develop an obstruction and need surgery, but she never returned to her previous level of development. She was diagnosed with "toxic brain encephalopathy, expressive and receptive language delay, gait abnormality, and a lack of muscle strength and coordination." Her doctor believed this was caused by the water beads, which were made of polyacrylamide, "a potent neurotoxin."
A congressman is now proposing a bill to instate a ban on water beads marketed to children. According to a CNN article, Congressman Frank Pallone Jr. of New Jersey says, "They are specifically marketed to kids. In a single small package you can have 25, 50, or even 75 thousand of these beads and it just takes one to cause harm to a child. They are not labeled as dangerous to small children, there's no warning, and they're not hard to get."
Safety first
We can't always prevent injuries, but we should try to prevent the ones that we know we can avoid by eliminating dangerous products. "Accidents happen and in those moments the design and quality of a product can make a crucial difference between a minor mishap and a major tragedy," said Ashley Haugen, founder and president of That Water Bead Lady, a product injury non-profit and advocacy group. 
Several companies sell choke testers or small object testers. If you're unsure of a toy's safety, it may be a good idea to purchase such a tool.
The United States Consumer Product Safety Commission has a searchable database where you can see if a toy you are interested in buying has been recalled. Enter a timeline (like the past year), the type of hazard (I left it at "any") and then choose a category. You can scroll down to "toys." Press "Apply" and you will get a list of all toys that were recalled during that period and why.
As the scientist Louis Pasteur once said, "Luck favors the prepared mind." So, consider buying safer products for the little ones and child-proofing your home.
Disclaimer
The information in this blog is provided as an information and educational resource only. It is not to be used or relied upon for diagnostic or treatment purposes.

The blog does not represent or guarantee that its information is applicable to a specific patient's care or treatment. The educational content in this blog is not to be interpreted as medical advice from any of the authors or contributors. It is not to be used as a substitute for treatment or advice from a practicing physician or other healthcare professional.