Centers for Disease Control and Prevention (CDC) Wants You to Stay Healthy, Safe
If you didn't know what Centers for Disease Control and Prevention (CDC) did before 2020, you very likely do now! CDC has been front and center of the news since the pandemic began, but many people still don't know what the thousands of agency employees do. At the end of May I had the privilege of spending three days at two CDC campuses in Atlanta, GA. Eight journalists were selected by the Association of Health Care Journalists to take part in a CDC fellowship. We met with some people who work at the agency and listened to many presentations on topics ranging from our recent pandemic to medical detective work to suicide prevention strategies, among others. It was a whirlwind of information, and our group learned only a fraction of the work that goes on.

 So what exactly does CDC do and how does it relate to Decipher Your Health?
 Many may think of CDC in terms of dealing with infectious diseases like COVID-19, which isn't wrong. The agency helped the world's efforts to eliminate smallpox, as well as pushing for control of diseases like polio, measles (rubella), tuberculosis, and many other infectious diseases. But there is so much more to what it does. The last part of the name "and Prevention" isn't reflected in the agency's abbreviation but is a vital part of its mandate.
This is what the agency says on its website:
 "CDC works 24/7 to protect America from health, safety and security threats, both foreign and in the U.S. Whether diseases start at home or abroad, are chronic or acute, curable or preventable, human error or deliberate attack, CDC fights disease and supports communities and citizens to do the same."
In February 2023, employees were dispatched to the East Palestine train derailment to assess the health threats and help local and federal emergency response to the disaster. In April, CDC's medical detectives were sent to discover why there was a sudden outbreak of eye infections that resulted in serious injuries, including some people losing an eye and four deaths.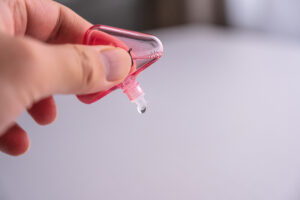 Providing the most up-to-date health and safety information
The information on CDC's website is not just for scientists, medical professionals, and journalists. It's there for you to help you take control of your health and be your own patient advocate.
Some topics on CDC's site
Are you planning a trip? CDC's Traveler Health page covers issues like:
Staying home this summer? There are sections for:
 With the severe weather and other natural disasters, CDC has you covered with information on:
Keeping track of outbreaks, like food poisoning? CDC offers pages on that too:
There is even a page that covers health topics from A to Z, from abdominal aortic aneurysms to zoster (shingles).
This is just a tiny sample of what CDC offers to the public to help them prevent illness or deal with illness or injury after the fact.
So take advantage of this great resource when it comes to helping Decipher Your Health!
Produced with support from the Association of Health Care Journalists
Disclaimer
The information in this blog is provided as an information and educational resource only. It is not to be used or relied upon for diagnostic or treatment purposes.

The blog does not represent or guarantee that its information is applicable to a specific patient's care or treatment. The educational content in this blog is not to be interpreted as medical advice from any of the authors or contributors. It is not to be used as a substitute for treatment or advice from a practicing physician or other healthcare professional.