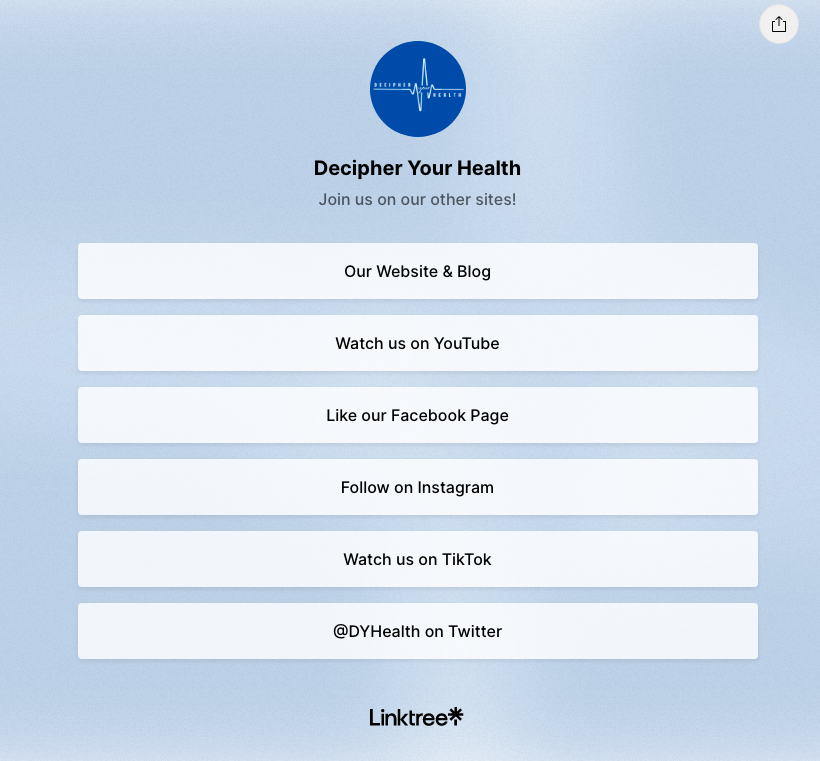 Check Out Our Decipher Your Health Videos
Have you ever had trouble understanding your health or navigating the healthcare system? It can be a real challenge, but luckily, there's a solution: Decipher Your Health videos on YouTube, Instagram, and TikTok!
These videos will help you decipher your health, understand the healthcare system, and learn about health issues. This all helps you to be an effective patient advocate for yourself and those you care for. The videos cover a wide range of topics, from how to choose a doctor to how to manage your doctors' appointments, and more.
Why should you care about all of this?
Well, being informed about your health and the healthcare system is crucial for many reasons:
It can help you make better decisions about your own health.
You'll be able to understand what treatments are available to you.
You may learn more about what your insurance covers.
You'll know what questions to ask your doctor or other healthcare professional.
You can become a more effective patient advocate.
In addition, being an effective patient advocate means that you can help others navigate the healthcare system too. You can share your knowledge with friends and family members who may be struggling with their own health issues.
So, if you're ready to become more informed about your health and the healthcare system, check out our videos on YouTube, Instagram, and TikTok. We promise they'll be informative, easy to understand, and maybe even a little bit of fun!
Click on this image for all our links: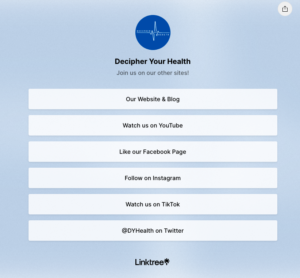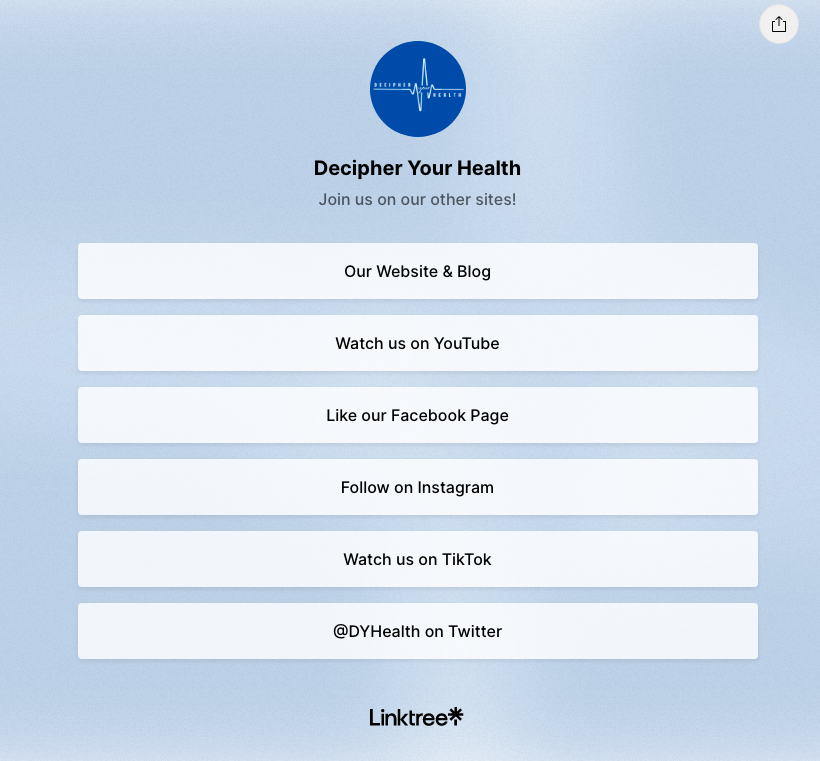 Don't forget to share this with others. The more people who can actively advocate for their health, the better for everyone!
Disclaimer
The information in this blog is provided as an information and educational resource only. It is not to be used or relied upon for diagnostic or treatment purposes.

The blog does not represent or guarantee that its information is applicable to a specific patient's care or treatment. The educational content in this blog is not to be interpreted as medical advice from any of the authors or contributors. It is not to be used as a substitute for treatment or advice from a practicing physician or other healthcare professional.